This site is built to provide information about the NASH fall musical, the high school musical, and the middle school musical. We are getting ready for all three events 2 in the Fall and 1 in the Spring)! Please check the middle, high school, and NASH musical pages for more details.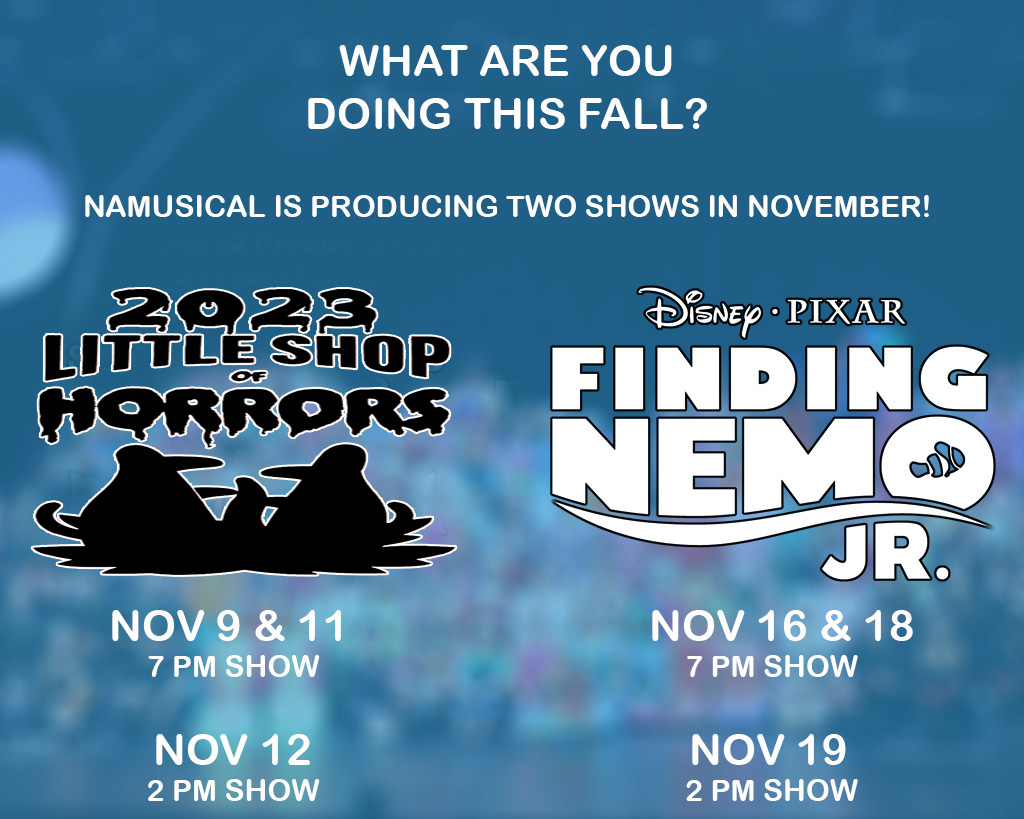 Recent News
Sweeney Todd leads and featured roles

Sweeney Todd – Sam Lopuszynski Mrs. Lovett – Amanda Campos Anthony – Evan Wilson Johanna – Grace Durzo Judge Turpin – Ben Truesdell Beadle Bamford – Ryder Boles Tobias – Arjun Puri Beggar Woman – Reilly Spitz Pirelli – Andy Georgiev Featured moments & solos – in order of appearance (other than dance captains): Lucy …

Read more

NEMO Parent Opportunities!

Are you interested in helping or Nemo cast and crew? Here is how you can join us and have fun as we go under the sea! Click here to view the sign-up lists.

Are you excited for SWEENEY TODD?

Pending approval of the Play Review Committee and the Board of School Directors, the North Allegheny Music Department wishes to present: SWEENEY TODD: School Edition Attend the dark, witty and Tony Award-winning tale of love, murder and revenge set against the backdrop of nineteenth-century London. More info here: https://namusical.com/2024-sweeney-todd-school-edition/
---
NASH Fall Musical
Good news! We will soon have a show.
Our audition will also occur during the spring audition. Keep in touch with what's going on: Join REMIND Please text @23nashfall to 81010 for the NASH Fall musical updates!
Our performance dates in 2023:
November 09 – Staff/Sr. Citizen's performance
November 11 and November 12 – Performances
High School Musical Info
We will see you in the fall for our 2024 show!
Our kick-off meeting will take place on Wednesday, August 30, 2023 at 2:45 in the NASH auditorium. Hope to see you there. Auditions will take place on Saturday, September 9, 2023 beginning at noon. I wonder what show we will perform in February/March? Keep in touch with what's going on: Join REMIND Please text @24NAMUSIC to 81010 for High School Spring musical updates!
Tech weeks: February 12~16, 18, 19~23 (2024)
Our performance dates in 2024:
Feb 26 – 8th grade performance
Feb 27 – Staff/Sr. Citizen's performance
Feb 28, 29, March 1, March 2, and March 3 – Performances
Middle School Musical Info
Our cast list here!
Here is our rehearsal schedule
Interested in helping? please click here
Keep in touch with what's going on: Join REMIND Please text @23midmusic to 81010 for the middle school musical updates!
Tech week: week of November 6, 2023
Our performance dates (2023):
Nov 15 – Staff/Sr. Citizen's performance
Nov 16, 18, 19 – Performances
---
See Us!
Follow us on Twitter: @NA_Musical
Follow us on FaceBook: na_musical
Follow us on Instrgram: na_musical
View previous music productions: NAMusicLive.org
View photos: Flickr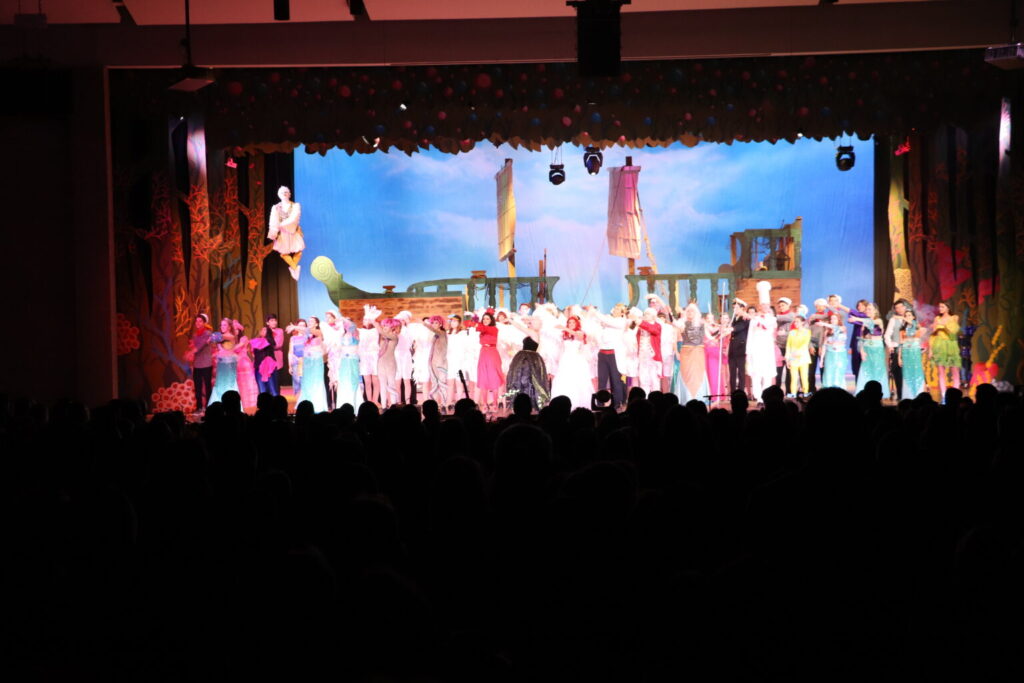 ---
Questions
If you need to contact the directors:
(firstName@namusical.com)
High School Staff: (all@namusical.com)
Bob Tozier, Artistic Director (bob@namusical.com)
David Schmiech, Dramatic Director (David@namusical.com)
Andrea Jaecks, Choreographer (andrea@namusical.com)
Beth Leckey, Vocal Coach (beth@namusical.com)
Bryan Sable, Vocal Coach and Rehearsal Pianist (bryan@namusical.com)
Sarah Lavelle, Pit Director (sarah@namusical.com)
Linda Granite, Pit Director Asst. (linda@namusical.com)
Evan Brown, Sound Designer (Evan@namusical.com)
Megan Ochs, Costume Supervisor and Stage Manager (megan@namusical.com)
Catherine Baird, Stage Manager (catherine@namusical.com)
Middle School Staff:(ms@namusical.com)
Bob Tozier, Artistic Director (bob@namusical.com)
Catherine Baird, Dramatic Director (Catherine@namusical.com)
Victoria Clune, Choreographer (victoria@namusical.com)
Stephanie Bragiel, Vocal Coach (stephanie@namusical.com)
Evan Brown, Sound Designer (Evan@namusical.com)