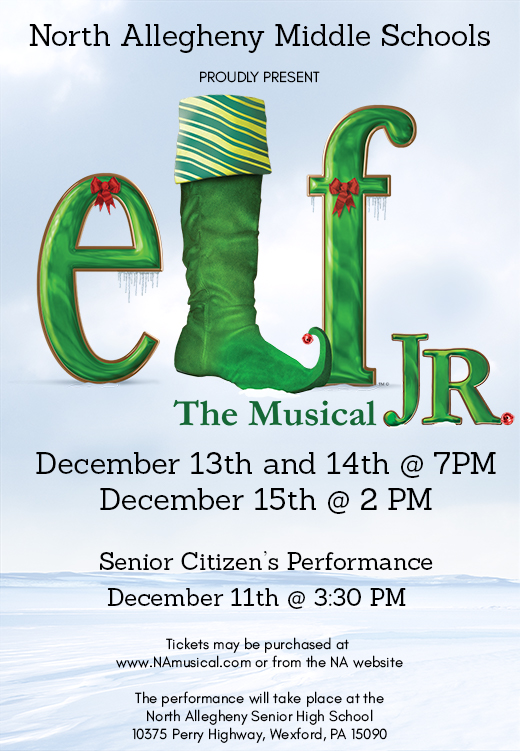 The story begins at the North Pole as Santa Claus and his Elves sing a Christmas Carol in his shop ("Happy All the Time"). Their song is interrupted by the arrival of Buddy the Elf, who, despite an abundance of enthusiasm, falls short in his toy-making abilities. Charlie, the boss, expresses disappointment, but the elves quickly chime in to make Buddy feel better. Charlie tells Buddy to take a break and asks Shawanda to pick up the extra slack. Unaware that Buddy is listening, they reveal that Buddy is, in fact, a human and not an elf. Buddy approaches Santa for confirmation and Santa reveals that Buddy, as an orphaned baby, had crawled into his toy sack and was accidentally taken back to the North Pole, where he was raised by the Elves. Handing Buddy a New York City snow globe, Santa explains that Buddy's father works in the Empire State Building, doesn't know about Buddy's existence and is on the "Naughty List" for his lack of Christmas spirit. Buddy sets off from the North Pole to New York City ("World's Greatest Dad").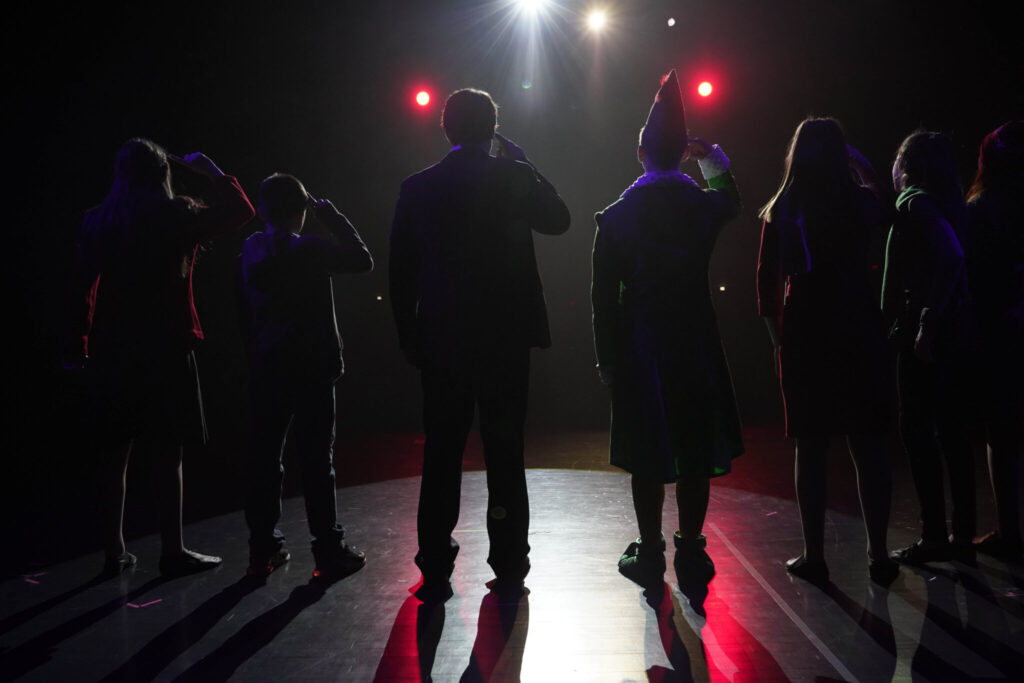 Upon arriving in Manhattan, Buddy is surrounded by the sights and sounds of the city: a Business Woman yells for a taxi, a Jogger in a red suit, two Flyer Guys, and lots of New Yorkers rush by. Asking a passing Teenager where to find the Empire State Building, Buddy sets off to meet his father. Meanwhile, Walter Hobbs and Sam are discussing the unfortunate situation with their latest title, "Jingles, The Jolly Christmas Puppy," from which the last two pages are missing. Secretary Deb shows in Walter's wife, Emily, and his twelve-year-old son, Michael, who want to go Christmas shopping. Suddenly, Buddy bursts in, excited to meet his father for the first time. Stunned with Buddy's declaration that he is Walter's son, Walter demands that the Security Guards escort Buddy out, dropping him at Macy's Christmas department.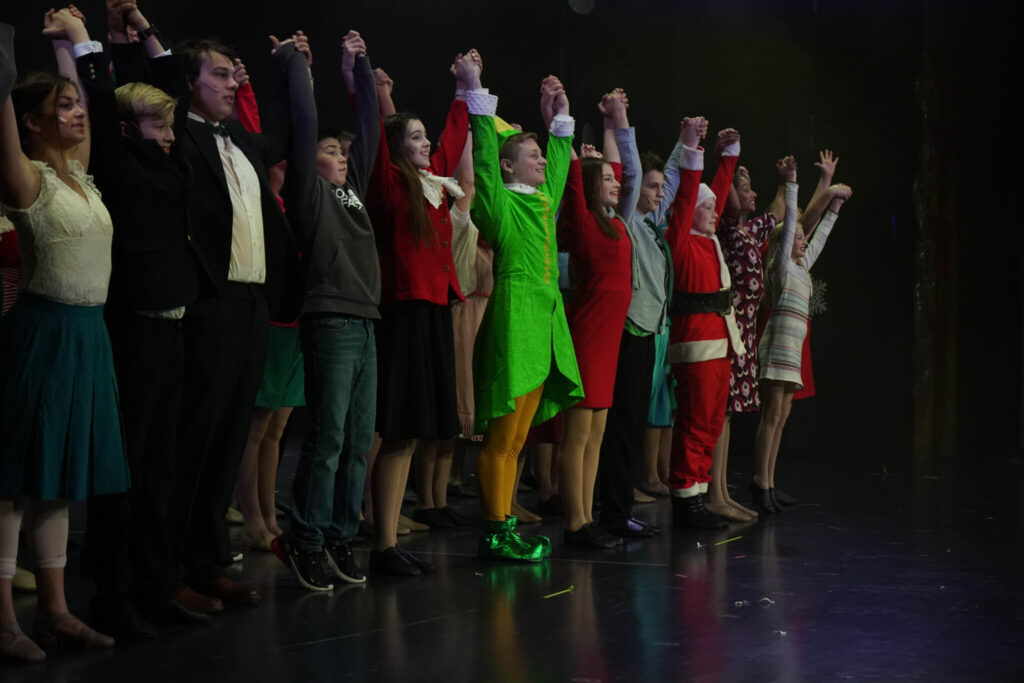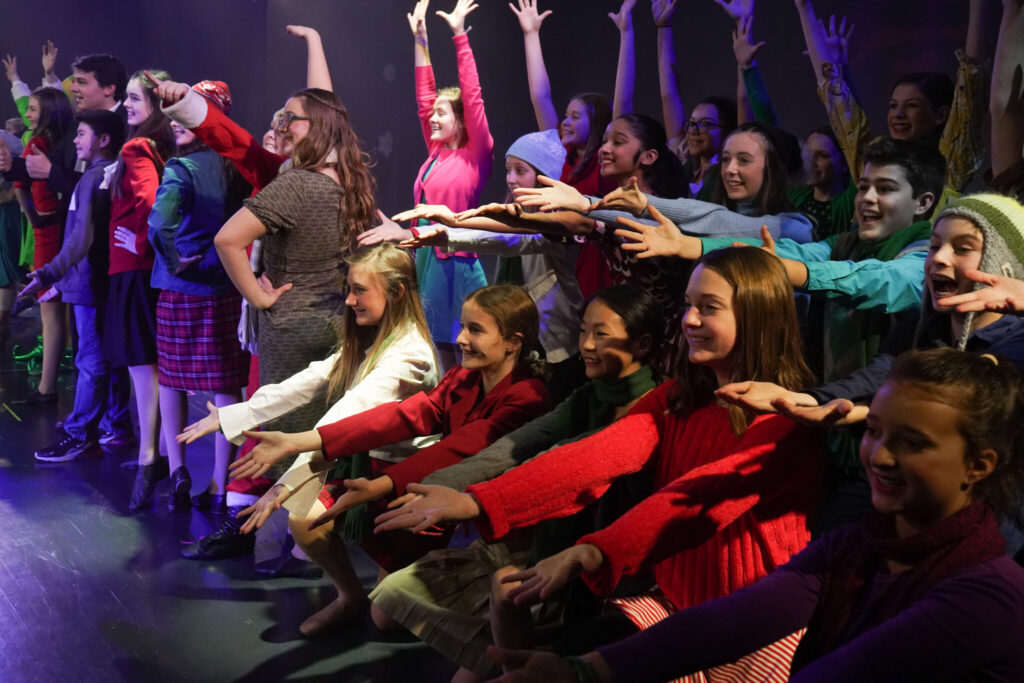 Buddy realizes he forgot all about Jovie. She's been waiting for hours at Tavern on the Green ("Never Fall In Love – With an Elf"). He arrives and apologizes, giving her the snow globe Santa gave him when he left the North Pole. Still upset, Jovie leaves.
Meanwhile, Michael and Emily see Santa out the window while reading Buddy's note ("There Is a Santa Claus"). They go to Walter's office to tell him, but he's preoccupied with trying to think up a story for Mr. Greenway. Suddenly, Buddy returns and suggests his own story ("The Story of Buddy"). Mr. Greenway loves the idea, but is rude to Michael and Buddy, demanding Walter work on Christmas Day. In response, Walter quits his job in order to finally spend time with his family.