Please join us as we tell the story, based on the novel Legally Blonde by Amanda Brown and the 2001 film of the same name, of Elle Woods, a sorority girl who enrolls at Harvard Law School to win back her ex-boyfriend Warner. This musical is best for ages above 10.
A fabulously fun international award-winning musical based on the adored movie, Legally Blonde The Musical, follows the transformation of Elle Woods as she tackles stereotypes, snobbery and scandal in pursuit of her dreams. This action-packed musical explodes on the stage with memorable songs and dynamic dances. Equal parts hilarious and heart-warming, this musical is so much fun, it should be illegal!Legally Blonde The Musical will take you from the sorority house to the halls of justice with Broadway's brightest new heroine (and, of course, her chihuahua, Bruiser).Based on the adored movie, Legally Blonde The Musical stays true to form with a peppy score and playful book. This musical is ridiculously enjoyable, from start to finish.Elle Woods appears to have it all. Her life is turned upside down, however, when her boyfriend dumps her so he can start getting serious about his life and attend Harvard Law.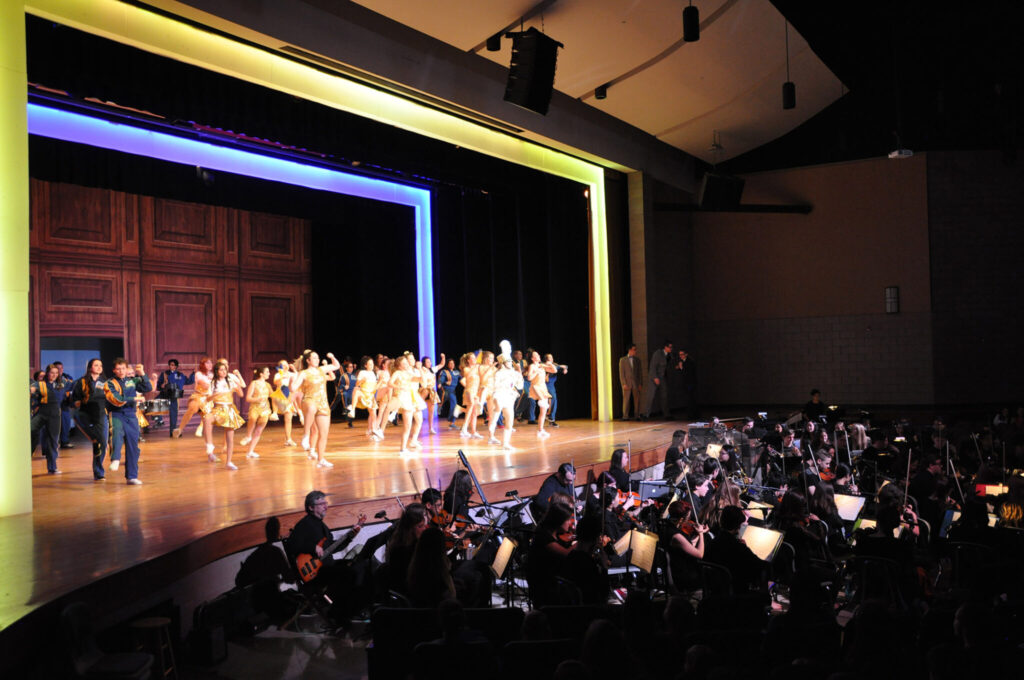 Determined to get him back, Elle uses her charm to get into Harvard Law. At school, she struggles with peers, professors and Warner Huntington. With the help of Paulette and Emmett, though, Elle quickly realizes her potential and sets out to prove herself to the world.This musical is relatively new to the theatre world, catering to the present-day's generation and culture. Legally Blonde The Musical is perfect for high school and community theatre, featuring a large ensemble and several big song-and-dance numbers.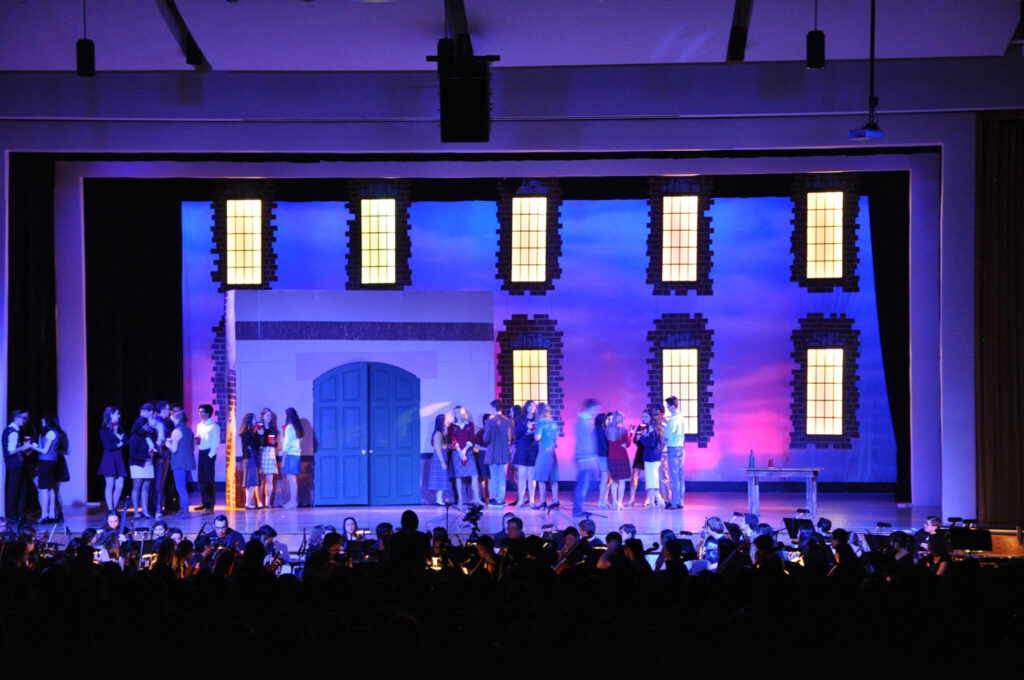 On behalf of the entire directing team, it is my pleasure to welcome you to North Allegheny's production of Legally Blonde. We are very excited for you to witness this energetic, exciting, and beautiful story. Based on the novel by Amanda Brown and the subsequent 2001 film adaptation by the same name, this bright pink musical has a wonderful score by Laurence O'Keefe and Nell Benjamin with a witty book by Heather Hach.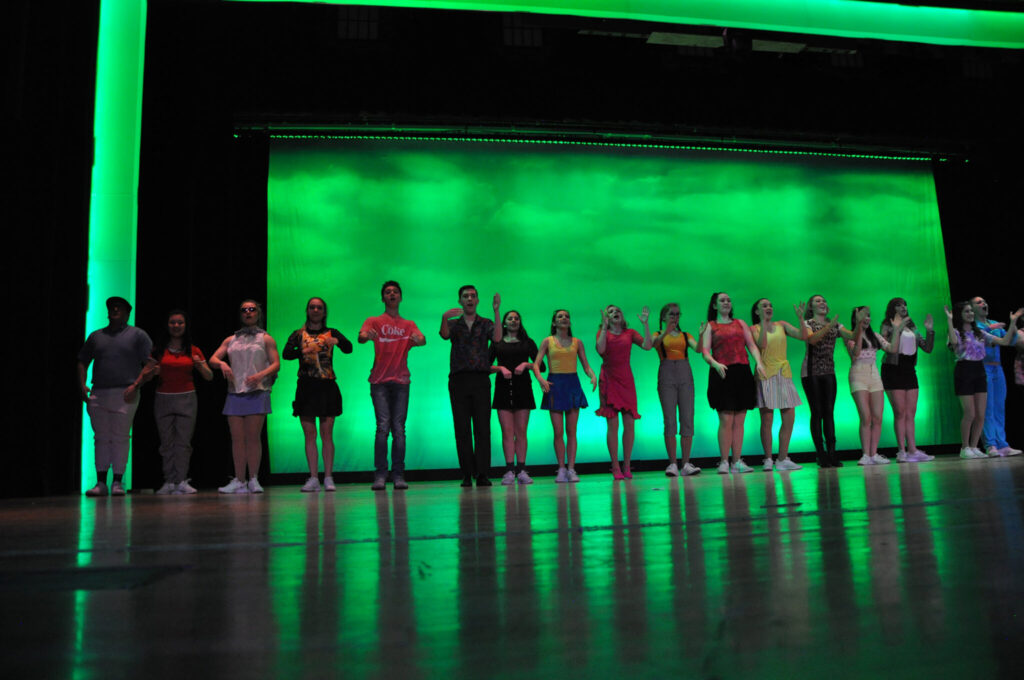 In selecting a title for this year's musical, two factors became very important: First, after recent years of selecting titles in a more traditional and 'golden age' genre, we wanted to showcase the students with a contemporary piece. Not only would this introduce them to a style they had not worked on in several years, thereby expanding their repertoire, but a contemporary musical would also allow for much more self-identification between student and both character and theme. Second, we wanted to find something with a large female voice, both thematically and literally.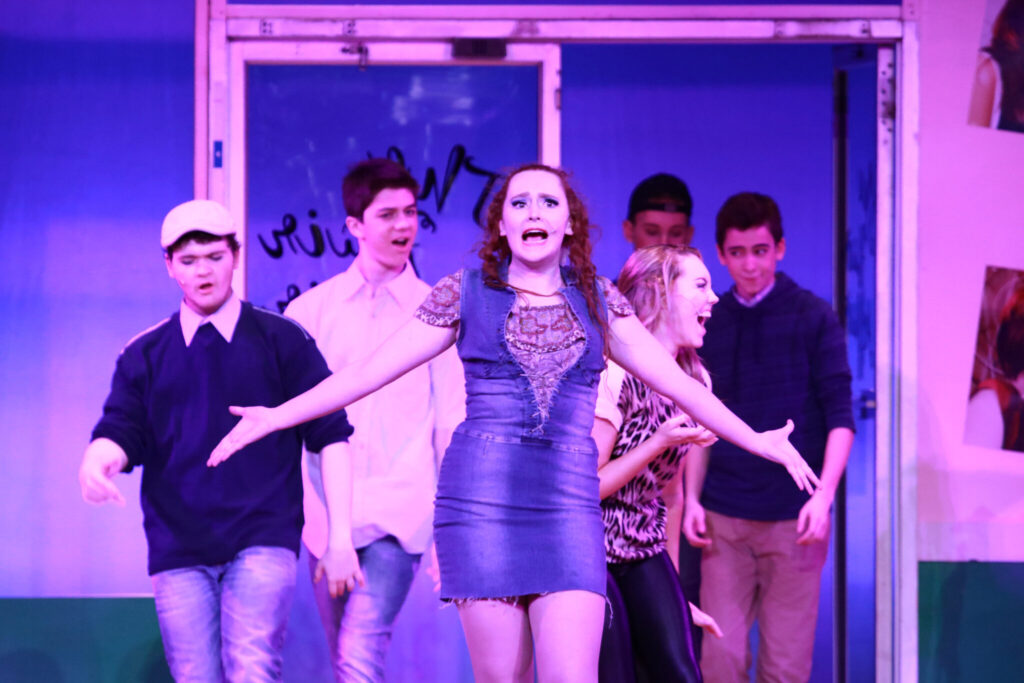 Legally Blonde is about a strong young woman who grows in strength not only from self-acceptance, but also by surrounding herself with other strong women. The show is incredibly demanding vocally, choreographically, and orchestrally with a dense book filled equally with heightened comedy and austere reality. On the surface, Legally Blonde is a fun, bubbly, high-energy blast of a musical. However, at its core, it becomes a heartwarming story of self-discovery, the abandonment of stereotypes, and the strength of women; I do not know of any other themes more pertinent to young adults right now.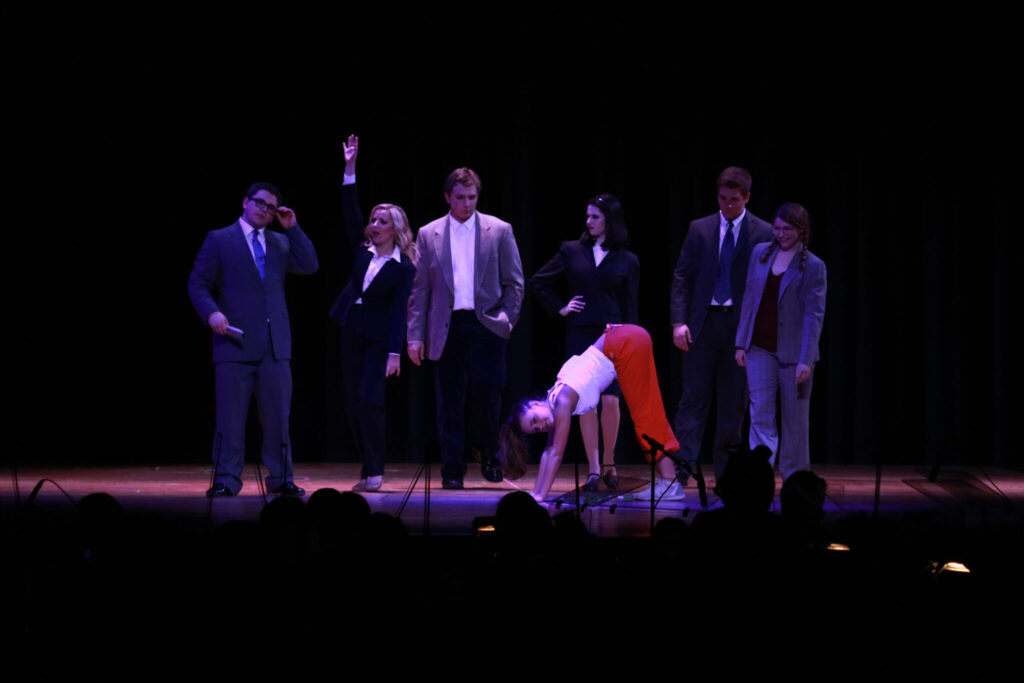 As a graduate of this high school and as a professional who makes a living directing for the stage, it is an honor for me to be returning to North Allegheny in this capacity. Some of my formative years were spent in this very room falling in love with the arts. Between 60 actors, 60 musicians, a crew of 35, and 4 student directors, over 150 students are participating in the creation of the show you're about to witness. I, like many, hold North Allegheny in such high regard, and I have never been prouder of my alma mater than after realizing that an opportunity of this size is given to these students to create live theater each year. For me to be a part of that opportunity is both humbling and a blessing.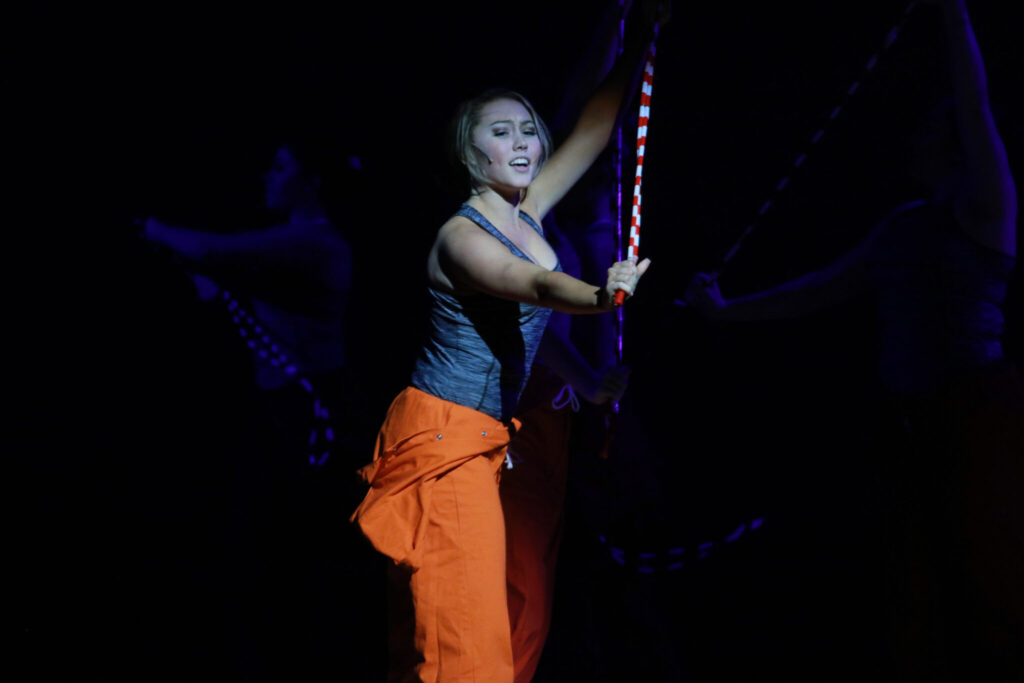 It is necessary to say thank you to a few groups and individuals who were essential in making Legally Blonde possible. First, thank you to the school board, to the administration at NASH, NAI, and Marshall, and to the countless parent volunteers who assisted in presenting this musical. We are fortunate to have the original Broadway dogs in this production, therefore a huge thank you to Lara Hayhurst (the love of my life) and Bill Berloni (not the love of my life but a wonderful man) for their professionalism and their pups. Finally, to the rest of the directing team: for the musical expertise of Beth Ann Leckey, Jamie Mazza, Sarah Lavelle, and Chris Ballentine; the technical and artistic expertise of Kevin Zebley, Sharon Mayer, and Kathleen Kenna; the … everything of Ahlam Weidman; the collaboration and skill of Meredith Semon-Pomposelli, and the captainship of Robert Tozier, tremendous thanks.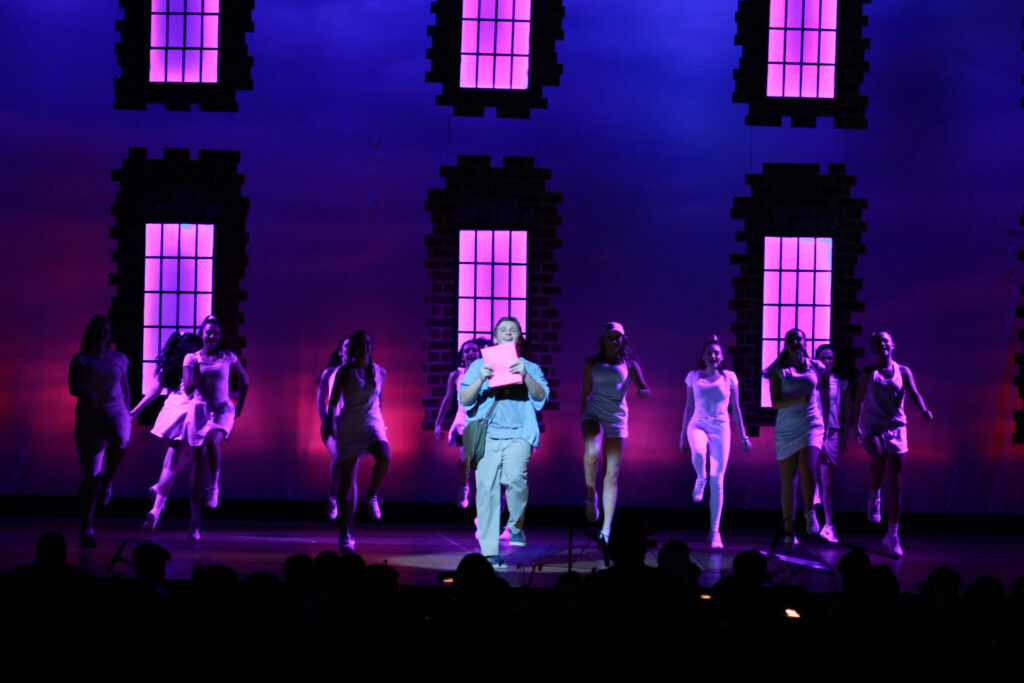 Now, a moment to speak of your students, daughters, sisters, sons, brothers, grandchildren, neighbors, and friends: the cast, crew, and players of Legally Blonde. They are gifted, unique, talented, funny, and creative individuals. We tackled themes from sillyand ridiculous to mature and profound. They handled each with the humor and creativity of children and with the respect and profundity of adults. I've chosen to dedicate my life's work to the theatre, some of these students will and some of them will not. All of them, though, possess an openness and a creativity they will carry with them into their successful careers, whatever they may be. Oscar Hammerstein (a guy you spent some time with last year and my favorite lyricist of all time) wrote "By your pupils, you'll be taught." Only he would have believed that an adult could come back to his high school to continue his education, but this time learning from the students. I believe Mr. Hammerstein now.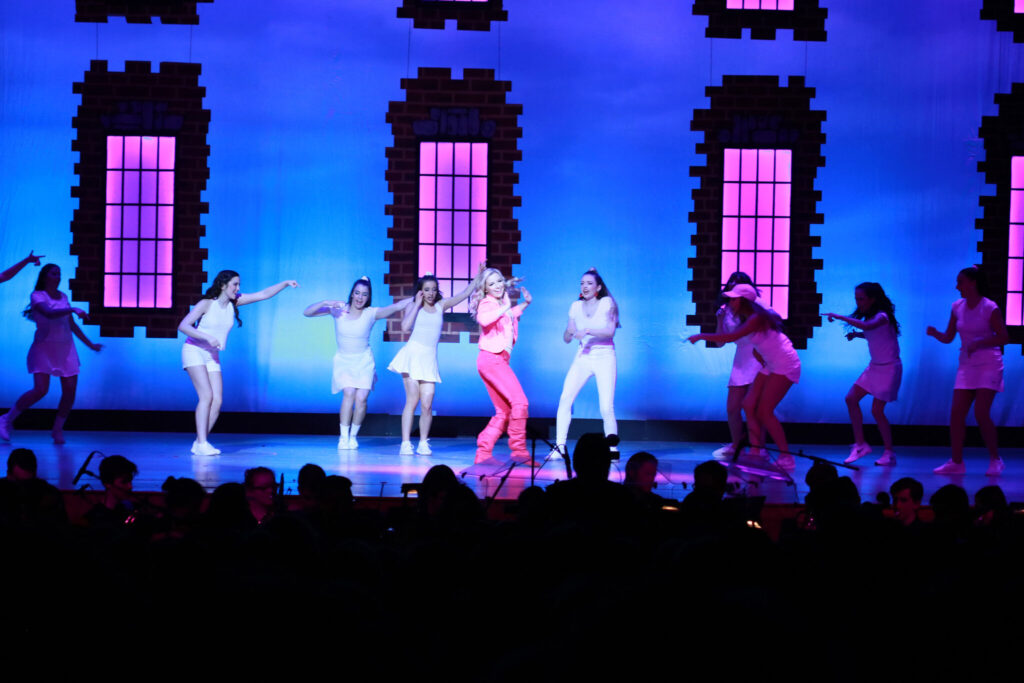 We thank you for supporting live theatre in your community and encourage you to sit back and enjoy Legally Blonde: The Musical.